With over 13.6M hashtag mentions on Instagram and a market growth of more than 40%since 2004, sneakers are certainly on the rise. Yet despite sneaker culture becoming an ever visible presence in our world, many still perceive the industry to be predominately a 'boys' club'.
Even now the inside-community of sneaker fans (known by the moniker Sneakerheads) have been highly criticised for their resistance towards accepting women as creditable tastemakers. This came to the forefront after the 2015 Out of the Box: The Rise of Sneaker Culture exhibition at Brooklyn Museum, which seemingly sidelined women by almost exclusively focusing on men's products.
For many the leaning towards male products at the exhibition was merely a reflection of the deep rooted connection between sneaker culture and masculinity – as Bata Shoe Museum curator Elizabeth Semmelhack explained "sneakers have been [an] important expressions of status and masculinity [going] all the way back to the 19th century".
However with androgyny and gender fluidity currently being the 'big' buzzwords of the fashion industry for the last couple of years, and urban street style becoming the hottest look at luxury fashion shows, it would now be impractical to dismiss women as un-noteworthy figures in sneaker culture.
Spotting the cultural shift
To be clear the sneaker market is still significantly driven by male consumers – sneaker aficionado Matt Powell measured that in 2013 men represent 59% of all sneakers sold in dollars, compared to 22% for women. Yet the emerging presence of female consumers desiring diversity in sneaker shopping has driven the likes of Nike to take significant steps towards targeting this market, with the No. 1 sports brand aiming to nearly double sneaker sales to women – $11 billion by 2020 from the $5.7 billion of sales last year.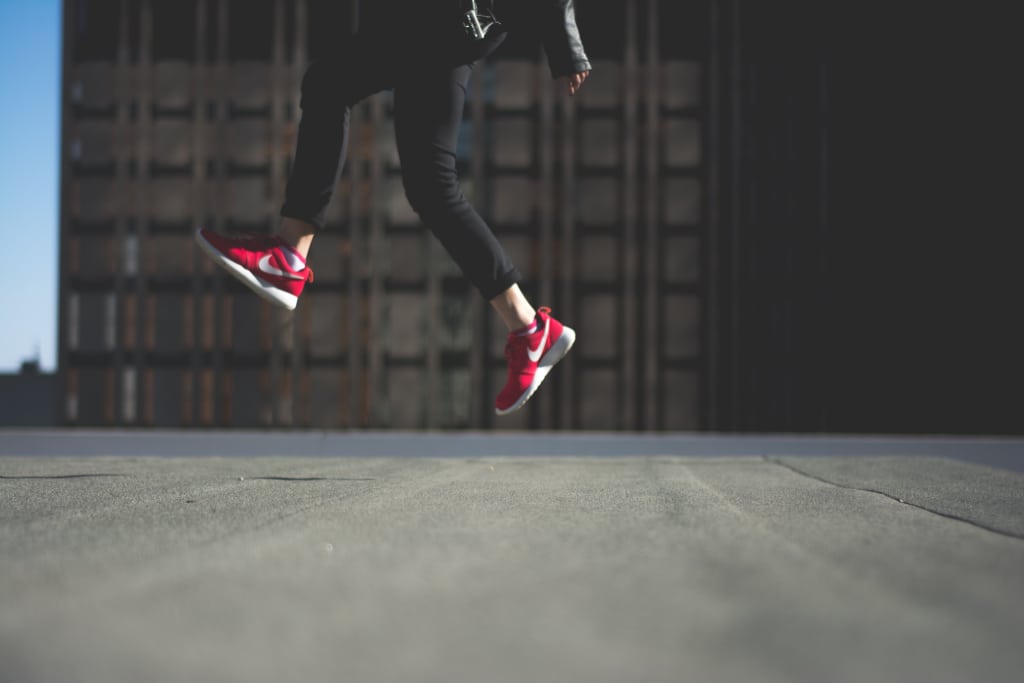 Furthermore sports brand's are now increasingly seeing the value in establishing deeper relationships with leading female cultural figures – with Puma's collaboration and partnership with Rihanna arguably being the most renowned.
Alongside this shift within the sports market is the acceleration of urban street style adoption by luxury fashion labels. Historically speaking the world of haute fashion has been much more accommodating to women than the sports industry, and with designers like Karl Lagerfeld now introducing luxury sneakers, women have a line of products that are specifically designed with a more 'feminine-style'.
However it should be said that both of these trends have been driven by a 'bottom-up' movement, with brands following the increased activity of teenage and young-adult girls on Instagram who have been sharing their daily street style.
The changing nature of tribes
In anthropology a tribe is often described as a small society with its own set of unique customs and cultural activities.
Before the birth of Web 2.0, tribes would predominately rely on 'real life' face-to-face relationships, however with the emergence of powerful social media channels like Facebook, Instagram and YouTube, communities can blossom and evolve without the need for physical interactions.
This technological evolution has played a crucial role in allowing women to break cultural taboos, with 'outsiders' easily being able to reach likeminded individuals and together push the boundaries of 'femininity'.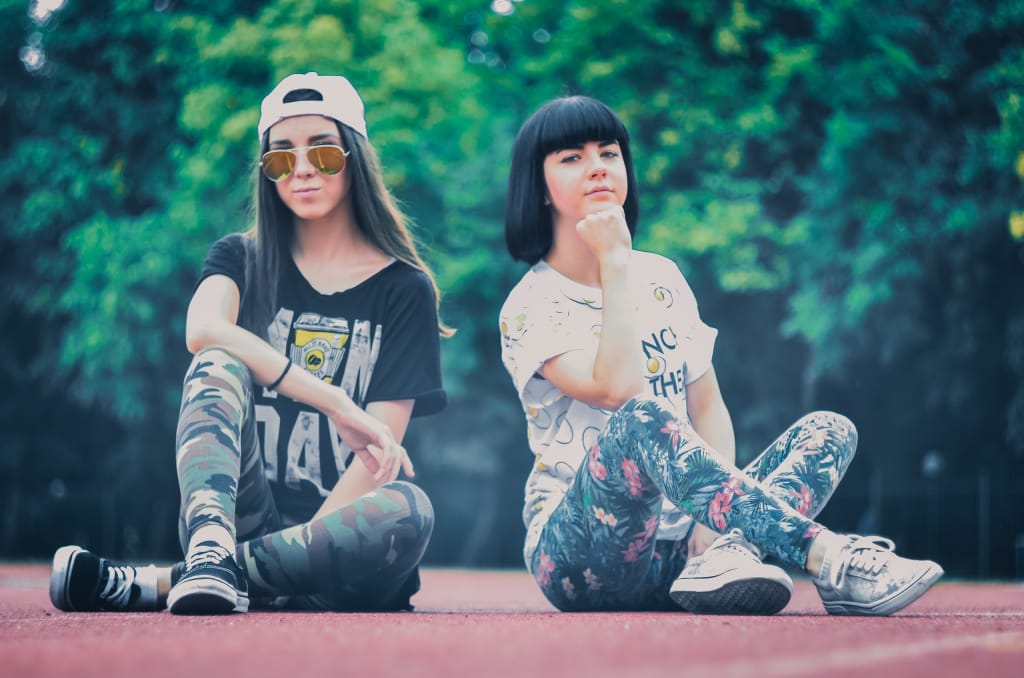 It is in this environment where the female Sneakerhead tribe has truly evolved and diversified.
The Instagrammers defining a new era of female Sneakerheads
Anthropologist Paul James argues that in today's society, tribes are completely self-sustaining and no longer require a 'leader' to survive.
Yet I would identify Instagrammers like Teyna Taylor (4M followers), Vashtie (328k followers) and Juice (23.9k followers) as playing an integral role in legitimising the female Sneakerhead tribe, and establish women as creditable tastemakers in the sneaker community who can take their rightful place alongside their male counterparts.
Take for instance designer and Instagrammer Sophia Chang (64.8k followers) who, despite commanding a smaller following than many of her fellow Sneakerheads, has in many ways been at the forefront in defining the new era of female Sneakerheads – having collaborated with the likes of Nike, Undefeated and PUMA. In an interview with HYPEBEAST Chang described how the Internet had given greater transparency in sneaker culture, allowing "women to show off their own accolades with little constraints".
Chang has only been able to gain traction within the sneaker industry by establishing herself as a proficient and prominent cultural producer and style-setter. While Rihanna is obviously a desirable individual for brands to collaborate with – because of her global reach and celebrity status – it is arguably more potent and provocative for brands to work with the likes of Sophia Chang, because she truly defines what actually makes a female Sneakerhead, at a 'street-level'.
Final say
Let's be clear, female Sneakerheads are not really a new phenomenon.
While it may not have been 'mainstream' there were certainly individuals in the past who were looking to 'rebel' against society norms of femininity by wearing sneakers – as Rihanna once put: "When I was fourteen and first started going out, I always wanted to be the opposite of everyone else. So I would go to the club in a polo T-shirt and pants and sneakers and a hat on backward, just so I would not be dressed like other girls".
The real phenomenon has been that female Sneakerheads is no longer a counter-culture but rather the 'new-normal'.